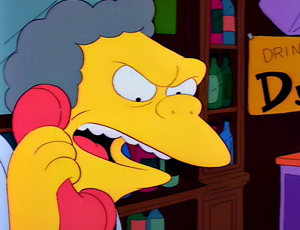 Ring Ring

BART
Hello, is Homer there?

MOE
Homer who?

BART
Homer Sexual.

MOE
Wait one second. Let me check. Ah, Homer Sexual. Oh c'mon, c'mon one of you guys has got to be Homer Sexual.

(laughs)

MOE
You rotten little punk. If I ever get a hold of you I'll sink my teeth into your cheek and rip your face off.